ICONICS is a leading independent software supplier of HMI/SCADA, manufacturing intelligence, MES and building automation systems, with over 250,000 installations in over 60 countries worldwide. ICONICS software is recommended for automating and monitoring a customer's most critical assets and processes and has been selected by over 70% of Fortune 500 companies.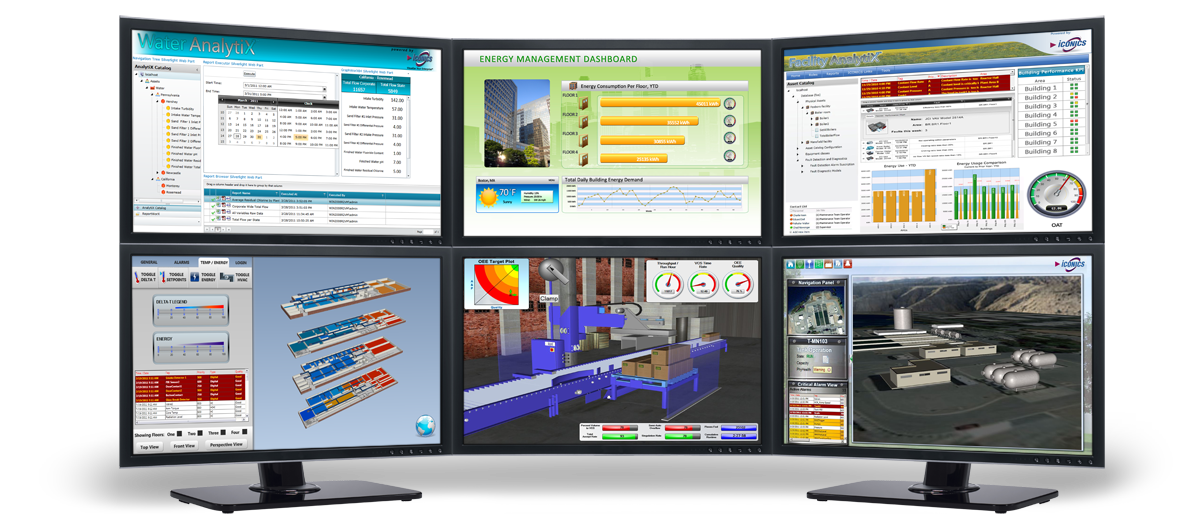 ICONICS' extensive and essential solutions include: GENESIS64™, which provides dazzling 3D or 2D real-time graphical visualization and stunning trends/charts/grids/geo-spatial imaging, as well as a powerful integration platform proven to scale to millions of tags integrated from hundreds of different systems and devices via OPC servers, OPC-UA, BACnet, SNMP, IEC, Web Services and SQL; Hyper Historian™, a mission critical plant historian with sophisticated optimization and performance calculations, which is fully distributable and redundant; and AnalytiX™, a suite of applications that transforms data into actionable intelligence (including Energy AnalytiX™, for energy monitoring and energy management; Productivity Analytics™, to calculate OEE and causes of downtime; Facility AnalytiX™, providing equipment fault detection and diagnostics (FDD) and an innovative rules engine that recommends probable causes of any faults that may occur; and Alarm Analytics™ that provides insight into alarm frequency, statistics, user acknowledgements, priority distributions and hidden correlations).
Visit ICONICS online today at http://www.iconics.com to learn more about our cutting-edge software solutions and to gain access to a wide array of literature, videos and product downloads.