Utilities and Energy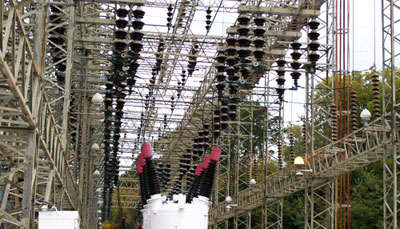 The Utilities and Energy Industry faces rising costs and increased pressures on a daily basis. The need to predict retail demand, manage ever-changing supply costs and meet regulatory reporting requirements results in a constant balancing act. From generation to transmission and distribution, for tool manufacturers and the renewable energy sector, ICONICS is the automation and visualization answer to the call for efficiency and constraints of regulation.
ICONICS software helps you to manage, monitor and control your operations efficiently from one location. Connect to all disparate assets, satellite and remote sites with secure and reliable networking technology and standards-based OPC connectivity. Analyze your energy consumption and production, access data and create reports to effortlessly meet regulatory requirements of federal and local governments. GEO SCADA provides the ability to view your entire grid, while instant alerts help you effectively manage your alarms.
Improve performance and operational effectiveness by visualizing your data in real-time to understand where inefficiencies can be eliminated, where savings can be made and where the future of your energy enterprise lies.